Stitch n Bitch Nation has a cute fair isle sweater that I just happen to have (almost) enough yarn for: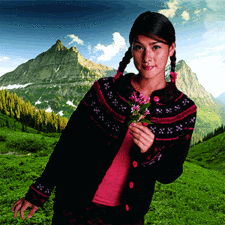 I need one more ball of:

and

and these will be used too (already have them).


This stuff is from an elann binge long ago, but Wednesday morning they are selling the yarn again so I have to grab a ball of the aubergine so I can make this sweater. The aubergine is the main color with reds for the stripes and the dots in hazelnut. Should be fun!
And once again... back to the christmas knitting.