Flap Top Mittens from Hand Knit Holidays: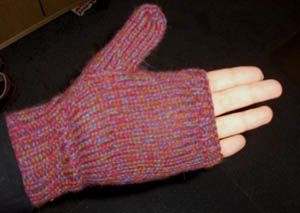 This is the second time I've knit these mittens (both pairs as gifts). The pattern is written well except for the part where you start the flap. It's worded badly. Really they want you to k1, yo across the back and do k1, yo 2 times on either edge of the front. But it's written that they want you to wrap the yarn around the needle twice which is 2 yarnovers and doesn't work.
I used Artful Yarns Jazz which is 50% wool/50% alpaca and worked out really well.
Here is some merino I spun up (color is jeans)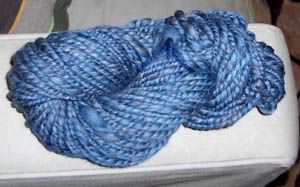 some alpaca spun and then spun with noro (don't remember the yarn exactly)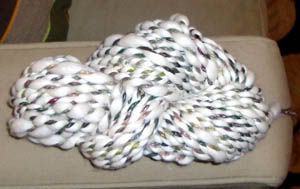 And my second skein of the wild things fiber from stitches: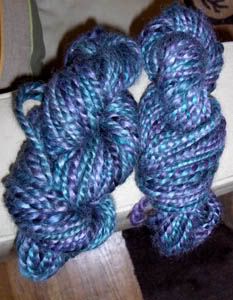 Off to NY in the morning. Have a great week!