getting closer with Picovoli:
Squarey done:
Misty Garden (finally) finished:
Hemp Washcloth for mom done:
Some single ply bfl... it'll be 2ply soon:
to match the other 4 oz I spun of this fiber: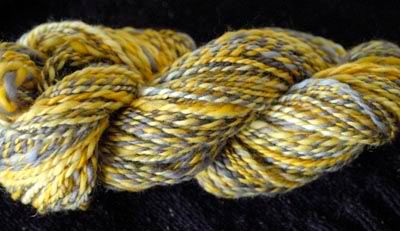 for more details on the finished stuff look
here
.
Oh yeah... 4 weeks till my wedding and I tripped down some stairs and sprained the hell out of my right ankle and have a light sprain on the left. So lame. If anyone has any good tips for healing a sprain let me know.