I've started so many new projects lately... I'm a bit out of control. But many on them are christmas gifts so I guess starting them all at the same time is ok :-)
Here is a spin off of the irish hiking scarf with a different cable. I'm using some blue sky alpaca that I bought a really long time ago. It feels great... really soft.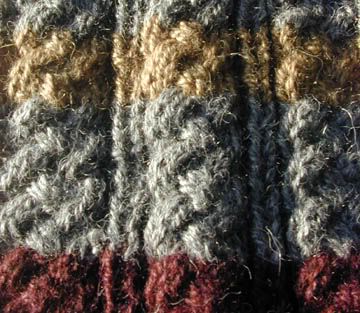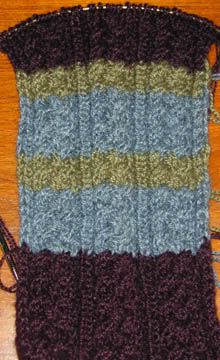 And here is yet another scarf from the scarf style book. It's Vintage Velvet. The touch me yarn is awesome. I had 5 balls in my stash that I picked up on sale about a year ago. So I'll be putting stripes in this scarf: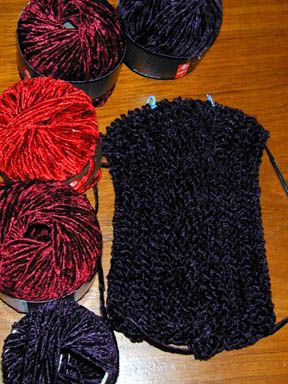 I've also finished another sophie bag in pink cascade 220 and started yet another. The current one is made from Araucania Nature Wool in olive green with a couple oatmeal colored stripes.
The ruffle scarf is moving along nicely. I worked on it in the waiting room at my Orthodontist's office today. She is also a knitter and oohed and ahhhed over it. She's going to the buy scarf style book now as well :-) I think I'm a knitting related pusher as well.