Yet another sophie purse: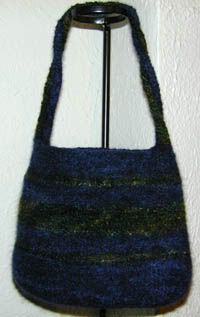 And here are the 2 backpacks felted and dry. They really don't flare out at the top so much... I just didn't position them that well.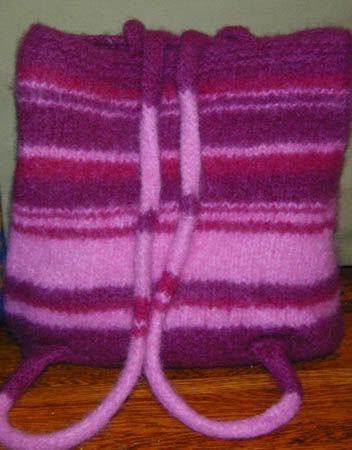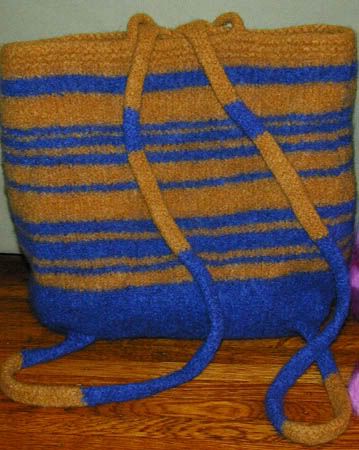 And my Jo Sharp Silkroad DK tweed came in the mail yesterday.... yummy! The color is great and I just can't wait to use it. It'll be awesome for a ribbed / cabled pull over!
Did I mention that I really LOVE yarn ;-)