Well i'm not tired so I might as well post some photos.....
Over the weekend I started and finished 2 projects. We've been walking the dog and it's cold outside.... so we needed hats. These are made using the pattern in Last Minute Knitted Gifts and are quite cozy.
Jo Sharp Silkroad Tweed Aran for Dan: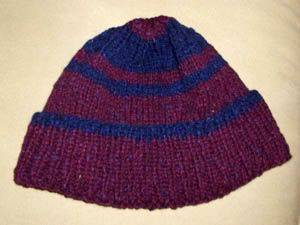 And Manos for me: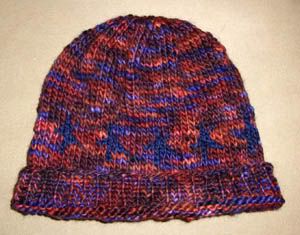 His is softer but mine is prettier :)
And some progress on clapotis. I've done 8 of the 12 repeats for the straight section.
And here is the
Steam Scarf
in cascade quattro 220 for my friend Amy... super easy pattern.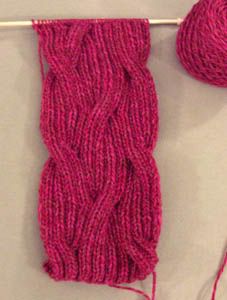 And that does it for now