So this is for me to take stock in what I have on needles (or not quite finished) at the moment. And to figure out if I want to finish the project or frog it. I'd like to get back to 2 or 3 projects at a time so my plan is to clear most of this stuff off by mid year. Here goes.
Still knitting:
1. Misty Garden from Scarf Style(Jo Sharp Rare Comfort Mohair)
2. A lace scarf (craftster pattern) for my mom (Elann Baby Silk)
Cast on 33
row 1: purl across
row 2: k1 *k3, pull first st over other 2 (and drop it), yo* repeat to last 2 st, k2
row 3: purl
row 4: k2 *yo, k3, pull first st over other 2 (and drop it)* repeat to last st, k1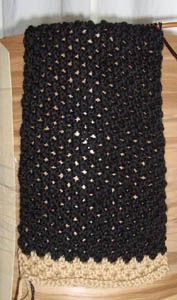 3. Hour Glass Sweater from Last Minute Gifts (Crystal Palace Flamme cotton)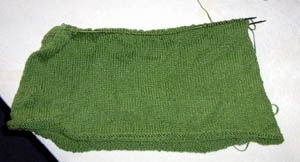 4. Branching Out Scarf from Knitty.com (cascade indulgence)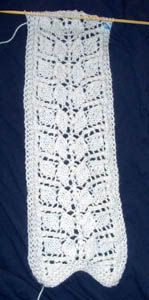 5. Bias knit scarf (Tess hand dyed angora/lambswool)

6. Clapotis from Knitty.com (100% pure merino)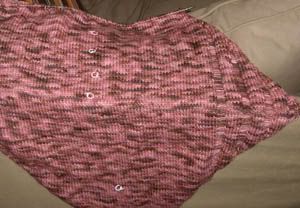 7. Top Down V-neck pullover from Knitting Pure and Simple (Tess hand dyed superwash merino)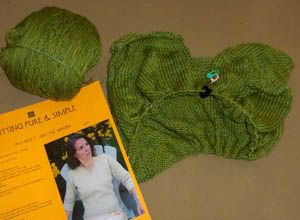 8. Steam Cables Scarf (cascade 220 Quatro)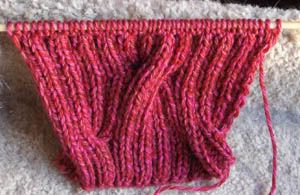 9. Opera Scarf from Blue Sky Alpaca pattern (ksh, elann alpaca, handpainted wool, handpainted wool/mohair held together)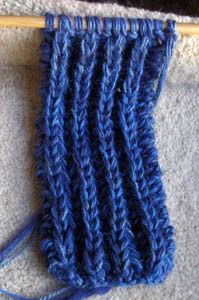 10. Letter Have it Felted bag from stitch n bitch nation (cascade 220)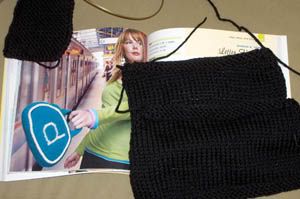 11. Irregular ribs from Loop d Loop but made as a standard reglan cardigan (rowan polar)
12. My So Called Scarf (100% pure merino)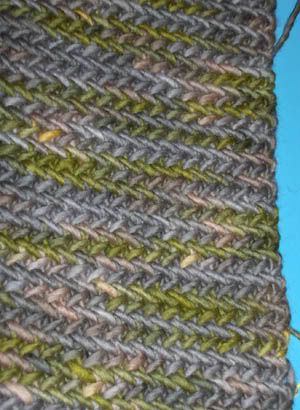 13. Knock Around Sweater from Weekend Knitting (Malabrigo 6ply merino)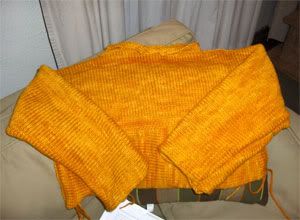 14. Lace Rib Scarf (Valeria di Roma angora)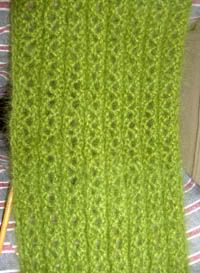 15. Back Yard Leaves from scarf style (malabrigo merino)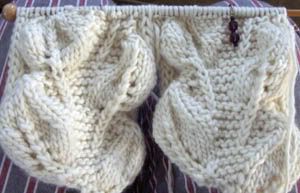 16. Polka Dot Scarf (knit picks elegance)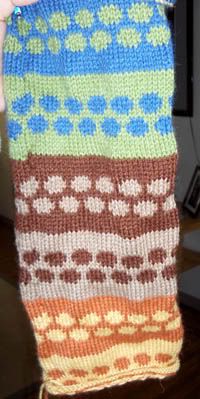 17. Cable/rib cardigan from VK holiday 04 (cascade lana d'oro)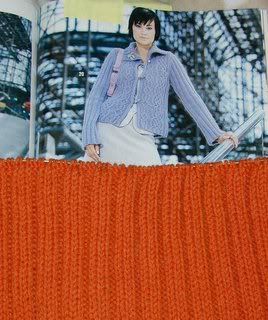 And these are off needles but not quite done:
1. Ribby Cardigan that needs a zipper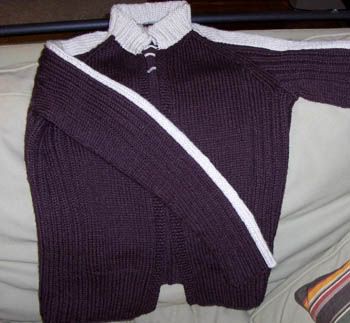 2. Sesame Cardigan needs one sleeve sewn in and buttons added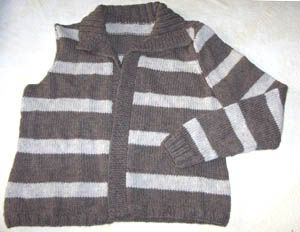 Ok that is a really great yet scary list of projects. I just get bored and start new projects. Or get new yarn and start a new project. Or get PMS and start a new project. Luckily many of these are nearing completion. So hopefully I can get 15 or so finished off by mid year.