Baby sweater for a friend who is due any minute.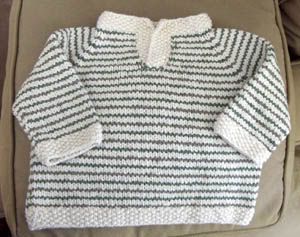 Of course my guage was a bit off (my bad) so it'll fit the baby when he's about 1 and a half :)
And here is the scarf for my boyfriend for our anniversary: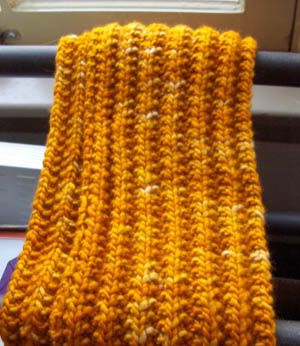 It's really soft. I'm quite happy with how both of these turned out.