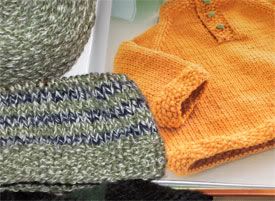 Has been wound back into balls and the new baby pullover is this: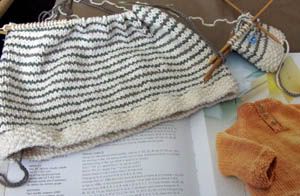 Although I've actually got one sleeve, the body and the cuff of the second sleeve done. Luckily the baby shower isn't for a couple weeks still. Of course I have another pregnant friend (found out on Friday) so I think I'll knit them one of the stuffed animals from Last Minute Knitted Gifts. They are so cute (there is a bunny, a bear, and an elephant).
And in the
saga of the engagement ring
.... I am finally done. Here is the current and final ring: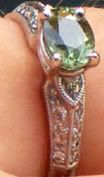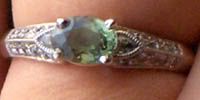 It doesn't stick up as far as the first one and I'm quite happy with it!