Rune for a scarf. It's a bulky alpaca/wool blend. Brownish purple and sky blue: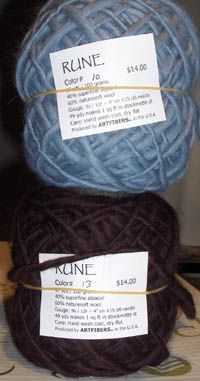 Kyoto in lavender, silver, and brown: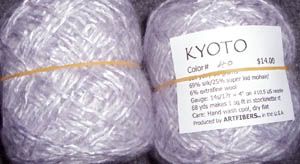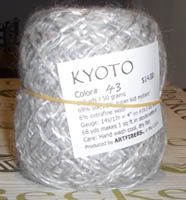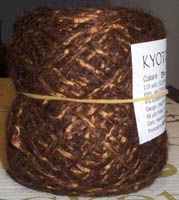 The silver and lavender will be used together for a stole or scarf. And the brown is to go with the leftover red kyoto I have... so that'll be a scarf.
Then I got a ball of Hana and Chai (both silk). I have Rowan Kidsilk Haze in green and lilac that I plan on stranding with this silk for 2 different scarves :)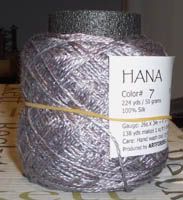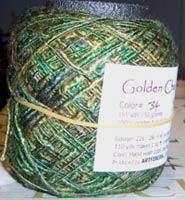 And I literally have no where to store this yarn... soooooo out of space. So please send me happy yarn diet wishes! ;)