I'm totally addicted to spinning yarn now. Which is not good because I already have a ton of yarn and now I'm making more. Here is some 2 ply I made from
Lisa Souza Wensleydale
in Wild Things.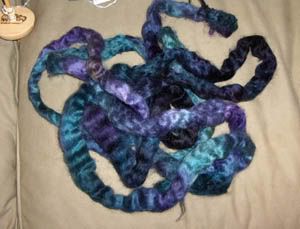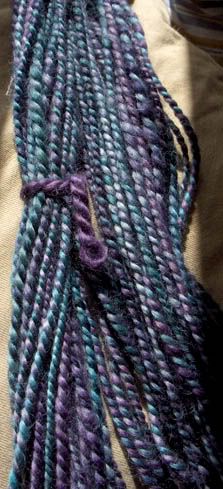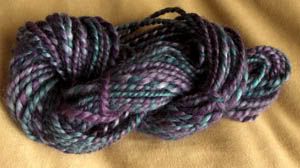 And here is some awesome roving that I custom ordered from
HeatherZ
: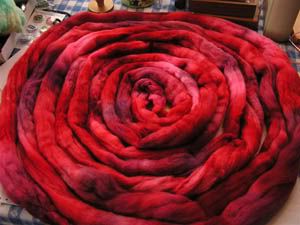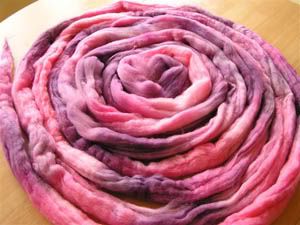 I have 8 oz of each of the above on the way..... Suppose I need to get knitting the yarn I have :)
I've actually finished up a couple projects. But they were gifts and I gave them away before taking photos. One was a pair of mittens where the top flips back. I used Lorna's Laces Shepard Worsted and the pattern is in Hand Knit Holidays. Also made a felted make-up bag with a zipper in dark purple cascade 220 with a blue stripe and blue zipper.