Finished a 2x2 rib scarf using size 19 needles and Blue Sky Alpaca Bulky (2 balls):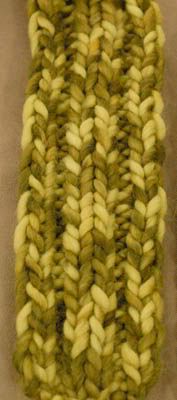 close up of the yummy yarn: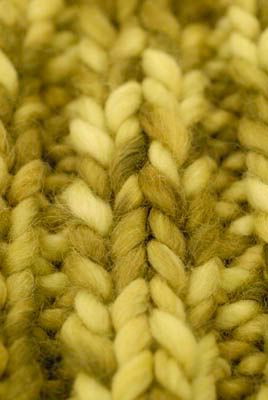 Finished my angora/wool blend bias scarf (it's been on needles for about a year and a half):

that photo shows it in progress... but it's done. I just need a new photo :)
And learned a new technique. Entrelac.. it's really not hard. I just used a book to figure it out: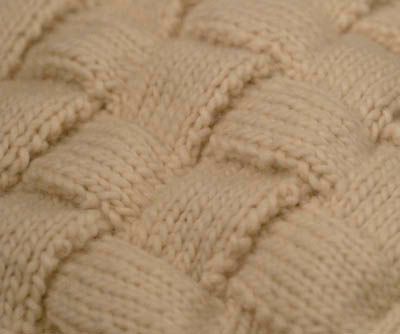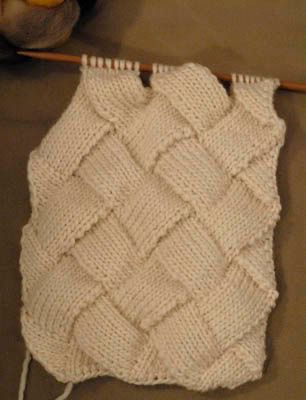 So I'm still knitting... planning a wedding... planning a honeymoon... and working 50 hours a week. Sheesh life is busy lately!