Wow it's been awhile since I've posted. Been busy with wedding planning and work. Sheesh I know why people hire event coordinators now :) Anyway...
A couple finished scarves: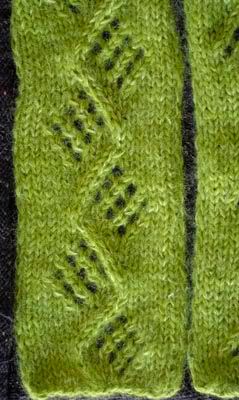 Used a cable lace pattern in
The New Knitting Stitch Library.
And used Elsebeth Lavold Angora in lime green and 2 strands Rowan Kidsilk Haze in jelly (all held together). It's super soft with a little fuzy halo. I's also not winter anymore so I'll have to wait qute awhile to wear it :)
And a scarf using a lace inlay from
Knitting on the Edge.
I used some handsupun for it.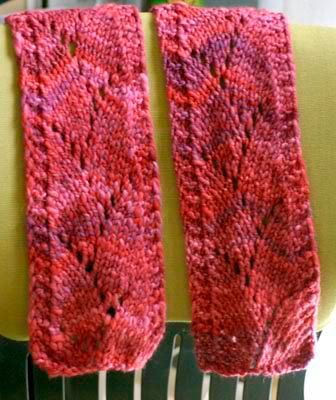 and a closeup becaue it's my homespun :)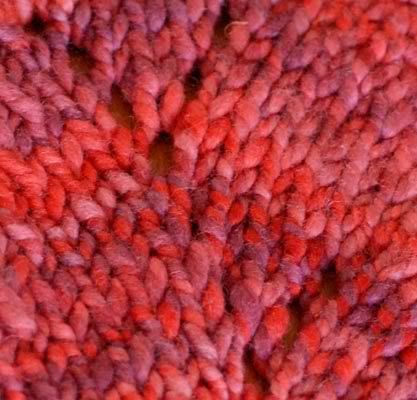 And also finished up some homespun bfl yarn: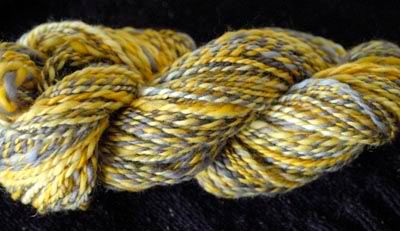 My vortex pullover from my last post is moving along. I'm done with the first portion of the back. You make it 16 inches long and then put it on a stitch holder as the yoke is knit in one piece.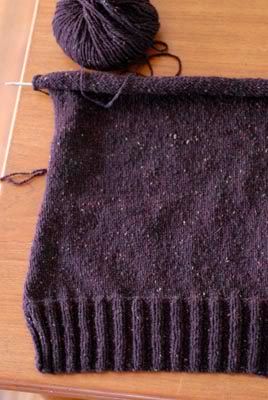 And because she's cute... here's my dog in the laundry basket... in her defense the blankets from her bed were in the basket :)